Tokushima Bunri University was established in 1895 as Tokushima Professional College, and the history of the Department of Pharmaceutical Sciences began at 1975.
After nearly 35 years of training numerous students and researchers for the pharmaceutical science and humanism.
The Department, together with the Graduate School of Pharmacy, forms a study and basic research organization.
Basic research on pharmacy, organic chemistry, natural product chemistry, drug development chemistry, biochemistry, immnology, cell biology, and microbiology is the Department's principal focus.
The results of research in these fields at the Department have contributed considerably to the treatment of immnological diseases, cancer, and infectious diseases, as well as to progress in basic biomedical science.
The Department has been selected as one of HAITEKU Research Center Program, Open Research Center Program, and SENRYAKU programs by MEXT (the Ministry of education, culture, sports, science and technology) in 2000-2013.
The Department accepts and trains Graduate Students and Ph. D. candidates in the chemical, biological and medical science.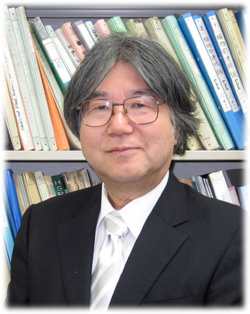 Fukuyama Yoshiyasu